Image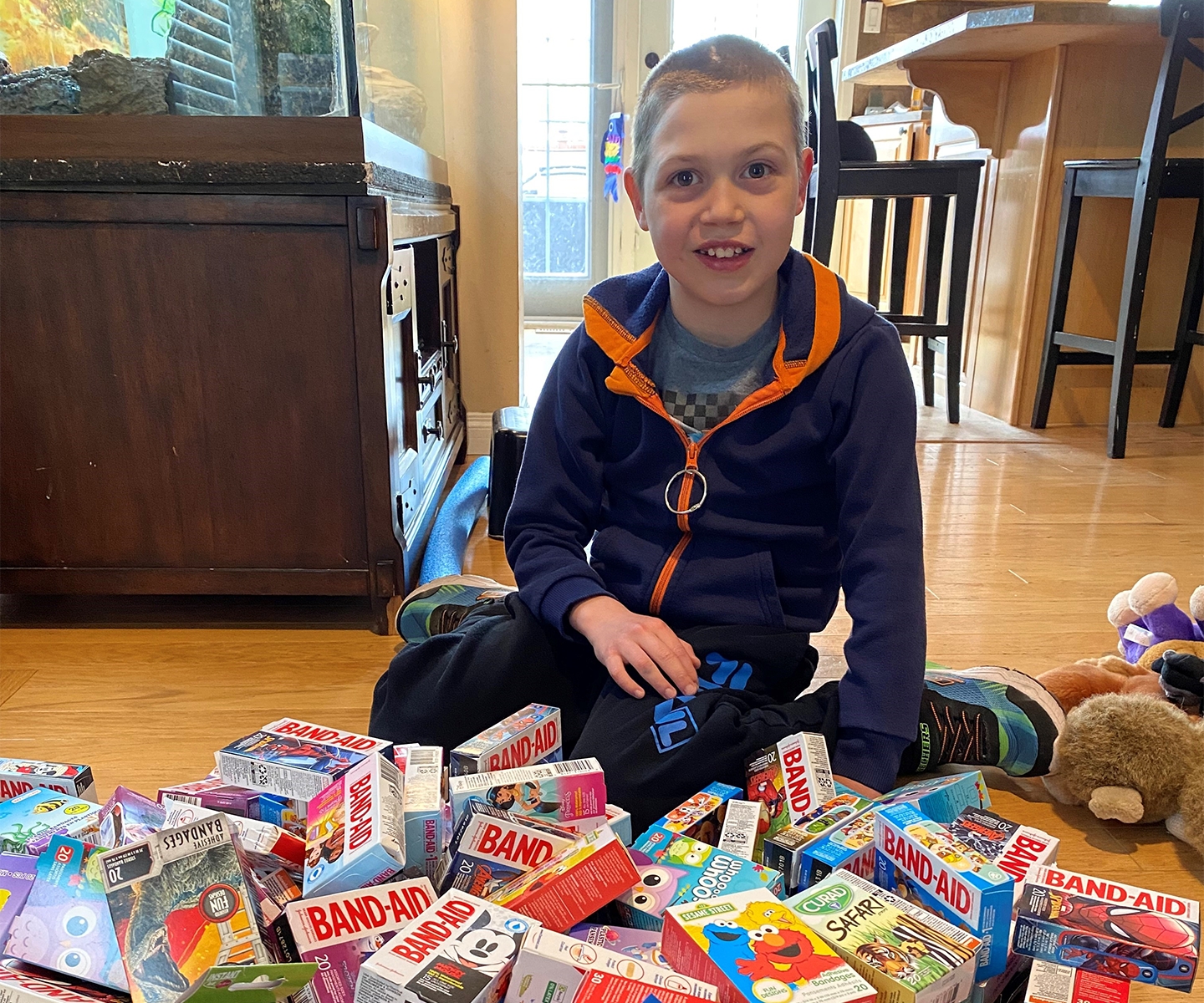 After donors helped Elias Martin survive heart surgery, brain surgery and more, he and his family are paying it forward
The first time that blood donors helped save his life, Elias Martin's heart was just the size of a strawberry.  
At just six days old, when most babies would be going home for the first time, Elias was being prepared for open-heart surgery. A routine scan five months earlier when his mother, Cecile Cormier, was still pregnant, had revealed he was missing a part of his heart that included the left ventricle. His family learned Elias would need three open-heart surgeries in early childhood, to enable his heart and circulatory system to properly deliver oxygen to all body tissues.  
It was during his initial surgery that Elias received his first transfusions of red blood cells, because of a frightening episode of uncontrolled bleeding. Soon after, he developed an infection, which required even more transfusions. He also received platelets, the component of blood that helps with clotting, to prevent him from bleeding out again.  
In fact, donors supported Elias through his whole first month of life.  
"As we were leaving the hospital, I was handed an envelope full of small tickets with a barcode on them, each representing one of the 27 blood products he was given during his stay," says Cecile.  "Words simply cannot express our thanks to the strangers who helped make those donations possible."
Three years later, Elias relied on blood donors once again following a complication of his third and final open-heart surgery. He suffered a massive stroke, which necessitated a nine-hour emergency brain surgery — and more transfusions of red blood cells both during and after the procedure.   
To Cecile, Elias is quite simply a "miracle child." 
"He survived more than one can imagine in a lifetime by the time he was three years old," says Cecile. "But he simply could not have overcome all he did without a dedicated medical team and Canadian Blood Services' donors."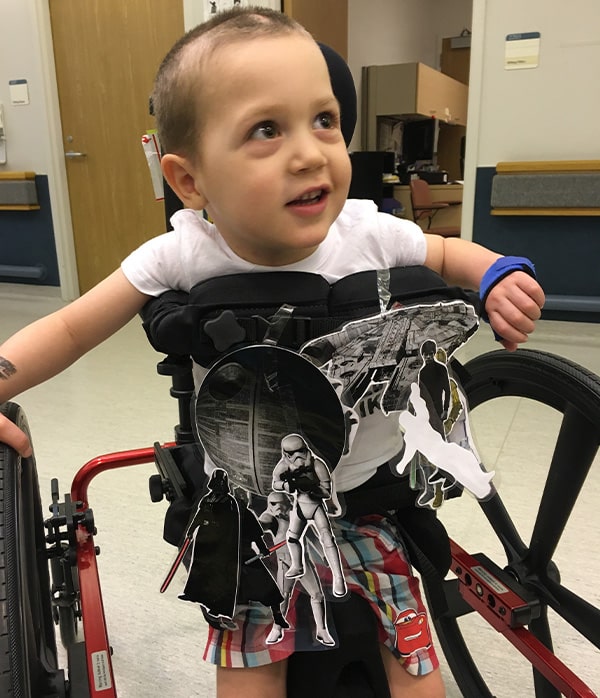 Donors of all kinds make all the difference 
And those donors did more than save a life. They've helped to bring love and laughter to the home Elias, now 10, shares with his parents and sisters in Edmonton, Alta. They've also made it possible for this young boy and his family to help others. 
As committed supporters of Canada's Lifeline, the family has shared their story to encourage all ways to give, including financial donations. Those funds help recruit the blood and plasma donors who are saving and transforming lives every day.  
They've also encouraged others to donate blood, including during Elias's stays at the children's hospital in Edmonton, Alta., which happens to be connected to a Canadian Blood Services donor centre. 
"Hundreds of donations to Canadian Blood Services have been made in honour of our son and his journey, and most importantly, to help others just like him," shares Cecile.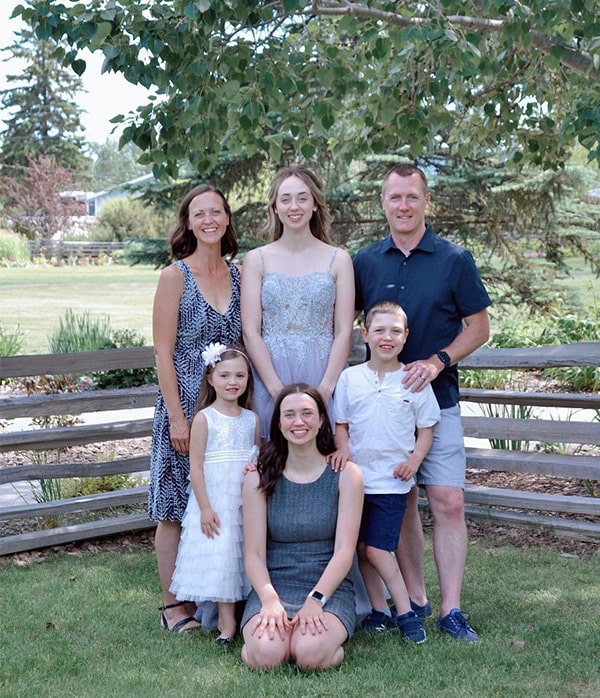 'No words' for the second chance donors helped make possible 
Elias has also embraced a unique cause of his own. It's inspired by his own time in treatment, which included rehabilitation following his stroke to regain his speech, use of his limbs, and even his memory.  
Knowing adhesive bandages with superheroes and cartoon characters are a sure way to brighten a child's mood after a medical procedure, Elias set out to collect and donate them for use in hospital. Over the years, this annual campaign — which coincides with his own birthday — has amassed thousands. 
It's just one of the many ways this family demonstrates a gratitude that is difficult to express.  
"It's so hard to put into words how much my family values the second chance that donors and Elias's medical team gave him," says Cecile. "There simply are no words. It's impacted every piece of our life. 
"It's a lot, but he's here today as an amazing, miracle kid, thanks to donors."