Plasma
for Life
Image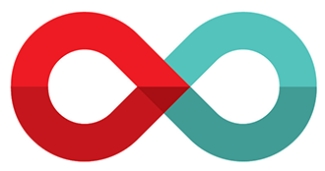 COVID-19 and convalescent plasma
We are proud to be part of CONCOR, a national clinical trial to test if COVID-19 convalescent plasma could be a safe and effective treatment option for patients with the virus. This clinical trial will be an important contribution to research on a global scale that could help patients across Canada and around the world.
As the national blood operator, we will be responsible for supplying convalescent plasma to Canadian physicians caring for patients with COVID-19 in the context of the clinical trial and under the authorization of Health Canada. 
In a recent interview, Dr. Devine, chief scientist at Canadian Blood Services, discusses how convalescent plasma could help patients with COVID-19.
Am I eligible
Any healthy person who meets the eligibility criteria can donate plasma. To become a plasma donor, having a history of making regular blood donations helps, but is not always necessary. 
Donating plasma
Learn about how plasma donation works, who can donate, the eligibility requirements, donor and patient safety, FAQs, where to donate and more.  
How your plasma donation helps
Learn about why it's important to donate plasma, how your donation helps patients, patient and donor stories/testimonies and more.
Securing Canada's plasma supply
Learn about the growing need for plasma, our current sufficiency levels and the impact of plasma donors on patients across Canada.
What is plasma?
Plasma is the protein-rich liquid in blood that helps other blood components circulate throughout the body. It supports your immune system and helps control excessive bleeding, which is why plasma donations are important to help treat bleeding disorders, liver diseases and many types of cancer. 
Plasma helps patients with immune deficiencies, rare blood disorders, various cancers, tetanus infections, nervous system disorders, bleeding disorders, kidney and liver diseases, severe burns, surgeries, newborns with Rh disease and much more.
There are lots of reasons to join Canada's Lifeline
If every donor in Canada encourages a family member, friend or colleague to join Canada's Lifeline, just imagine the impact it could have on patients across Canada. Get inspired, become a donor and share your reason.